Come celebrate with us! Spend a beautiful evening with a community coming together to protect the health of our local waters. Your support of this event will go directly to the critical mission of protecting and preserving the waters of Puget Sound.
Puget Soundkeeper's Salute to the Sound Gala and Auction is a growing celebration of clean water and fresh local seafood. This true Northwest fundraiser features local food and drink sourced from businesses that support clean water. Our Salute 2015 menu features paella prepared by Tom Douglas Catering and Events, with an oyster bar provided by Taylor Shellfish, beer straight from Pike Brewing, and Piccola Cellars wine.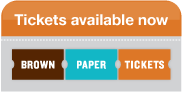 Our live and silent auctions are overflowing with amazing items! Bid on a wine lot selected by our board of directors, a week on the Oregon coast in a beachfront cabin, and a weekend ski trip with lift tickets at Deer Valley Resort in Utah.
Second Annual Inspiration Award
This year's Inspiration Award will honor Swinomish Tribal Chair Brian Cladoosby, whose courage, commitment and continued advocacy for clean water are unwavering. His leadership is an example for all of us working to protect and preserve the Sound and his work and partnership are essential to Soundkeeper's mission.
Chair Cladoosby has been an inspirational leader, not just for Swinomish and tribes throughout the U.S. as President of the National Congress of American Indians, but to all of us laboring away at advocacy aimed to protect and preserve the environment and ways of life that depend on clean and healthy waters. Chair Cladoosby has helped lead the tribes' effort with the state and EPA to advocate for accurate and protective fish consumption rates related to the development of human health water quality criteria. He has taken action and continues to explore ways to improve the way agriculture and development uses and affects water in the Skagit Delta and throughout the watershed, an ecosystem that is critical to salmon in their early life-stages. He has placed his tribe at the forefront of ensuring that fossil fuel industries, both here and on the Canadian side of the border, don't run roughshod over tribal rights and has also, in the process, been instrumental in calling attention to the huge risks inherent in shipping ever more oil along Puget Sound, over its rivers and through the Salish Sea.
Don't forget to reserve your seats for this amazing event!
Tickets:  $150 per person
Tables (10 seats):  $1,500
Ticket includes valet parking, dinner and hosted beer and wine.
To sponsor or reserve a table, contact Teresa.
Photos (1) Steve Jurvetson (2) Brian Cladoosby